ORDER ORIGINAL MINT BOBBY ORR BOOKS FROM THE LATE 60'S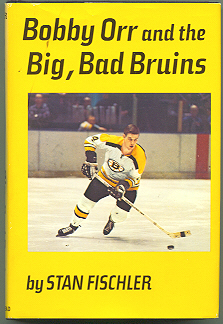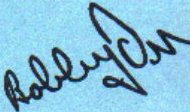 THE "ORR ON ICE" BOOKS COME SIGNED BY BOBBY ORR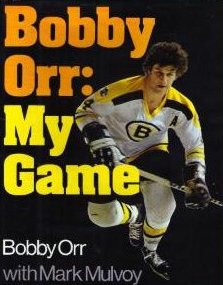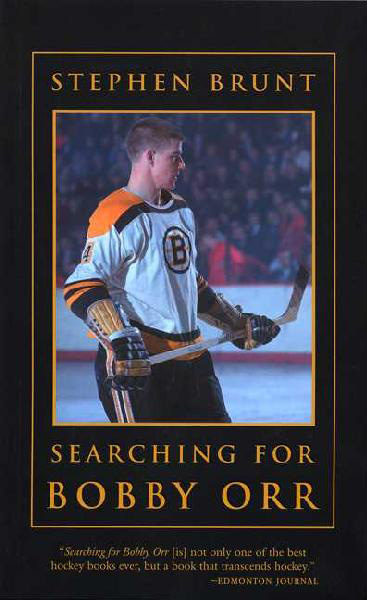 HERE IS WHAT BRUNT HAD TO SAY ABOUT BOBBY ORR
Imagine if things had turned out differently in the spring of 1961 for Scotty Bowman, then the Montreal Canadiens' head scout for eastern North America.
It was at the Eastern Ontario bantam hockey championship in Ganonoque that Bowman first bird-dogged a scrawny but swift 13-year-old from Parry Sound, Ont., named Robert Gordon Orr.
Bowman would pay a courtesy call on Orr's parents, but was told the grade-schooler wasn't about to move away from home to develop his skills in a game for which he was destined - even for the storied Canadiens.
Imagine if the Toronto Maple Leafs, tipped a year earlier to the kid with prodigious talent who was playing in their own backyard, hadn't merely sniffed and let this youngster get away.
The Canadiens' and Maple Leafs' loss ultimately was the monumental gain of the Boston Bruins, in whose uniform Bobby Orr would win two Stanley Cups and 16 major individual trophies from 1966 to '76 while rewriting the role of the defenceman and virtually revolutionizing hockey.
Stephen Brunt's Searching for Bobby Orr is a riveting, even necessary study of an enigmatic superstar who shone brightest during a critical time in the National Hockey League, as the six-team circuit expanded and its mighty players' union emerged.
If Wayne Gretzky is commonly held as the greatest player in the history of hockey, then Orr usually figures as No. 1a.
"All Bobby did," Orr's long-time Bruins teammate and fellow Hall of Famer Phil Esposito once told the Hockey News, "was change the face of hockey all by himself."
Indeed, the NHL shifted beneath Orr's blades with each impossibly beautiful and artistic rush he made up ice.
He was dazzling from the moment he arrived in the NHL as an untried rookie earning the richest salary in league history - an estimated $80,000 over two years - while lugging both bulky opponents and the weight of expectation on his back.
Brunt serves hockey well with this sort-of biography, a challenging project he wrote without Orr's co-operation. The famously guarded and fiercely private Hall of Famer has designs on an autobiography, and the author was told to steer clear of the player's family in his research. By extension, Orr's circle of friends also declined participation, unwilling to test his long-held insistence on unwavering loyalty.
So Brunt talked to and revisited the stories of others, and studied microfilm and much video of Orr's career, sewing it seamlessly into a book that is equal parts essay and profile. By the final page, you've not missed Orr's direct voice. And perhaps this effort is more revealing without it.
Especially fascinating is the Bruins' courting of a schoolboy phenom who first played minor squirt hockey at age five, a year after having learned to skate. The $10,000 signing of the 14-year-old to the Boston organization was sealed with a promise of buying Orr's parents a new car - and paying to stucco their house.
But most compelling is Brunt's sharp-eyed and acid-tongued examination of Orr's relationship with Toronto lawyer Alan Eagleson, his influential agent and confidant. Eagleson built his supreme hockey power on the back of Orr, who blindly left him nearly every business decision.
Ultimately, Eagleson betrayed Orr in the player's final contract negotiation. He never told his star client the Bruins had offered Orr an 18.6-per-cent ownership stake in the club, a deal that would have guaranteed his security for life.
Instead, Orr wound up miserably in Chicago for his final 26 games, on a team run by pals of Eagleson. In the mid-1990s, the lawyer was disbarred, stripped of his Order of Canada, resigned from the Hockey Hall of Fame and jailed for racketeering and defrauding the NHL Players' Association, the union he helped establish and served as executive director for 25 years.
A career denouement in Boston would have been fitting for Orr, who gave his heart, soul and health to the Bruins, ripping up a left knee so badly and regularly he was effectively crippled before he was 30.
Brunt wonders, as do we all, what Orr's legacy would have been had he come along a decade or two later, in the days of less invasive surgical technique.
It's a question that won't be answered even should Orr one day publish his own memoirs. Should that happen, we'll read at least a little revisionist history from an athlete without peer who's been known to have a few chips on his shoulder, on and off the ice.
In the meantime, Brunt offers a valuable, illuminating look at a complex superstar who shaped our national winter sport, at a time when its landscape was changing forever.
ORDER SOME OF THE GREAT CLASSICS IN MINT CONDITION. IF YOU DON'T SEE IT HERE LET US KNOW WE STOCK OVER 200 DIFFERENT TITLES ON HOCKEY'S GREATEST PLAYER OF ALL TIME.